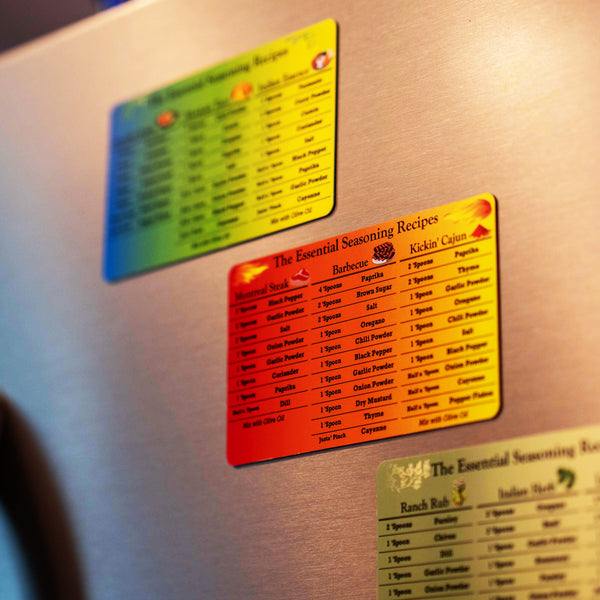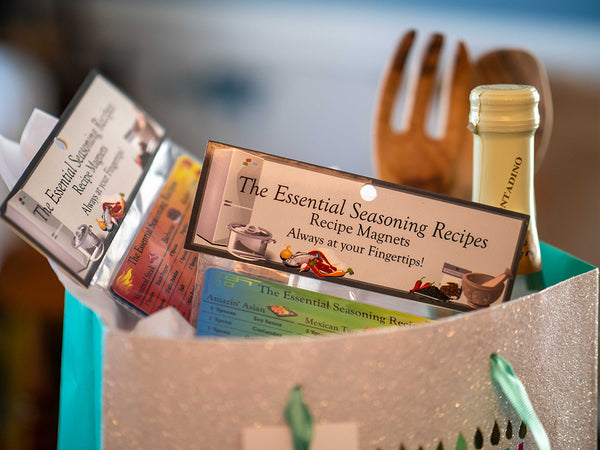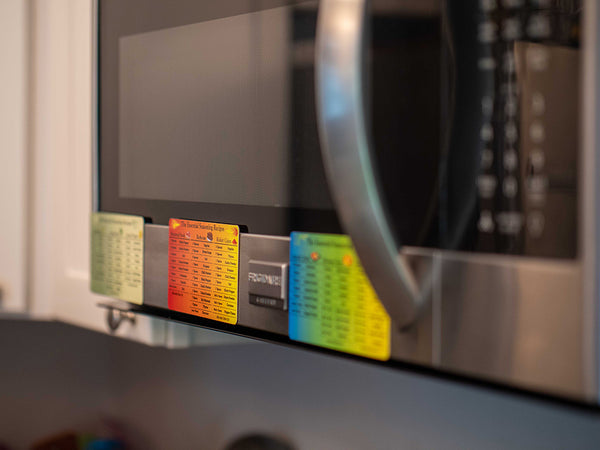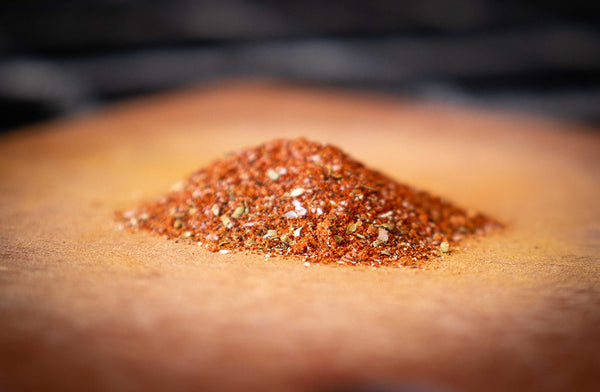 Fridge Door Chef ™ - The Essential Seasoning Recipe Magnets

Set of 3 Magnets with 9 Different Recipes!
FLAVORFUL RECIPES FROM AROUND THE WORLD 

Asian, Ranch Rub, Montreal Steak, Italian Herb, Mexican, Indian Essence, Barbecue, Cajun and Lemon Pepper. Whatever type of food you are preparing, you will have a quick, easy and delicious answer every time!

EXCLUSIVE EQUAL PARTS FORMULA - Allows the home chef to make any quantity of these seasonings for the size of your meal - PERFECT EVERY TIME! You will never again waste expensive ingredients when preparing your spice mixes. Prepare just what you need or make a large batch for future use.
SET OF 3 RECIPE MAGNETS - Made of a durable, easy to clean material with the ability to stand up to the environment of your kitchen.
STRONG - Strong magnetic properties allow you to use these wherever you like - refrigerator, grill or even your range hood. With the handy design, no need to have your cook book or cell phone on the messy counter.
EVEN USE WITH YOUR OUTDOOR GRILL - The durable design can hold up to the outdoors and makes preparing outdoor meals easier.
PERFECT SIZE - Easy to read, colorful, attractive and stackable, so they won't take up all your valuable refrigerator space! And they are 3" x 5" Index card size, so you can even store them in your recipe box if you desire.