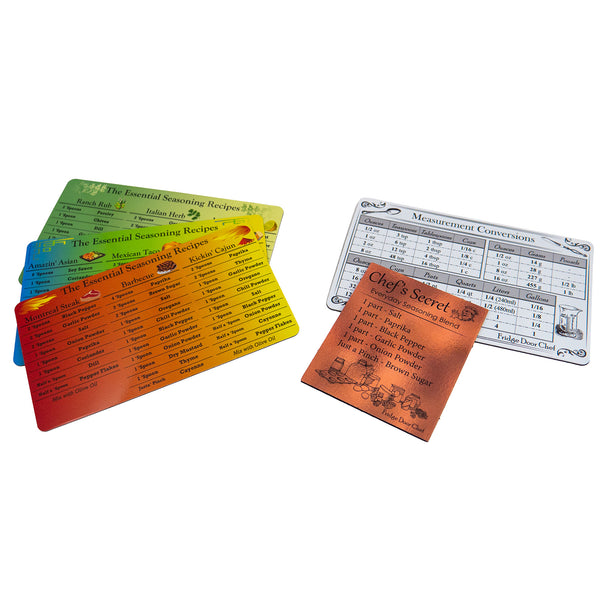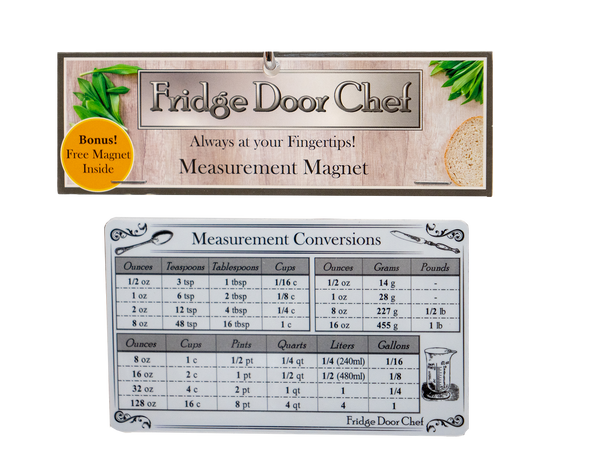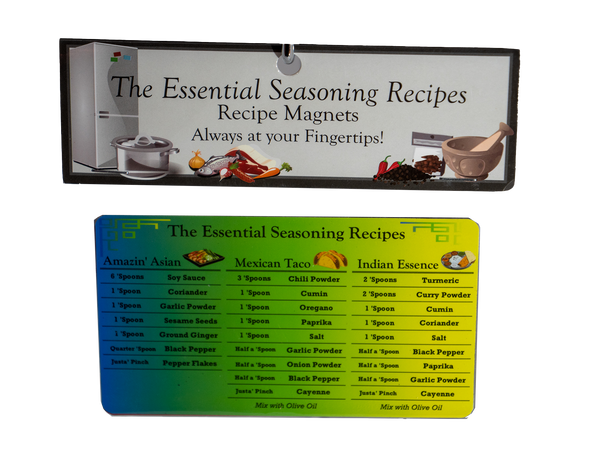 Fridge Door Chef ™ Recipe Collection - Measurement Conversion and Seasoning Magnets!
Regular price
$12.99
Sale price
$16.98

5 Magnets for one low price!
Get our popular Measurement Conversion Magnet together with 3 different Seasoning Blend recipe magnets
PERFECT SIZE - Easy to read, colorful, attractive and stackable, so they won't take up all your valuable refrigerator space! And they are 3" x 5" Index card size, so you can even store them in your recipe box if you desire.
MEASUREMENT CONVERSION CHART - Contains the most widely-used measurements for your kitchen baking and cooking recipes! The durable magnet can be placed right where you need it - on your fridge or microwave and always close to where you need it. Don't fumble with your phone in the messy kitchen environment anymore - just simply grab this handy magnet to quickly look up the amounts you need.

FLAVORFUL RECIPES FROM AROUND THE WORLD - Asian, Ranch Rub, Montreal Steak, Italian Herb, Mexican, Indian Essence, Barbecue, Cajun and Lemon Pepper. Whatever type of food you are preparing, you will have a quick, easy and delicious answer every time!
BONUS RECIPE MAGNET! This includes our most popular seasoning recipe of all time. Use it on everything - from fish, burgers, chicken, vegetables, rice to almost anything! This all-purpose seasoning blend recipe is used by chefs around the world - and now it will always be available to you too - right in your kitchen where you need it most often.