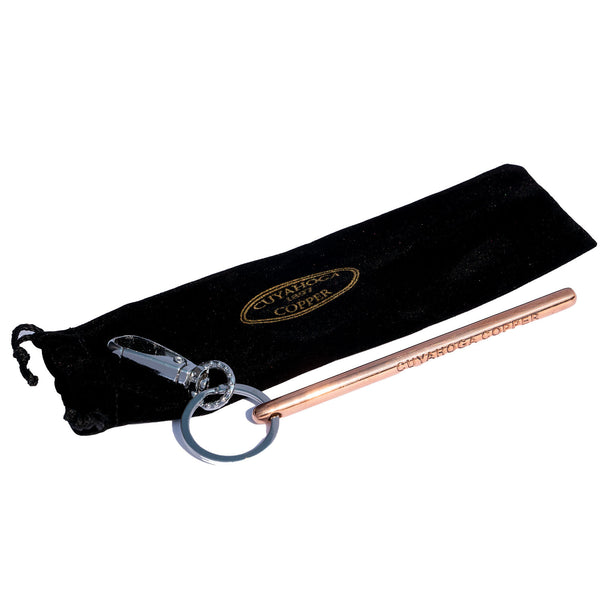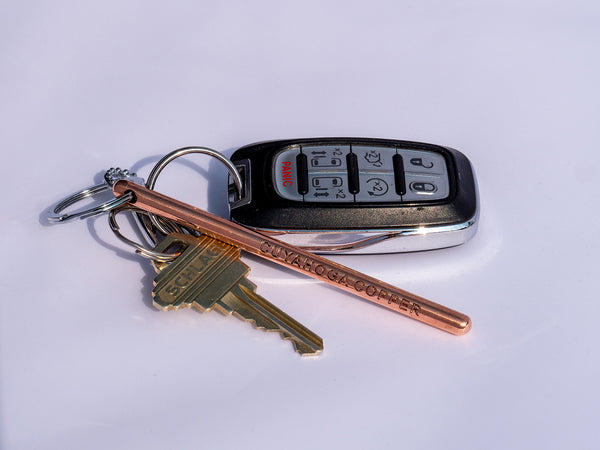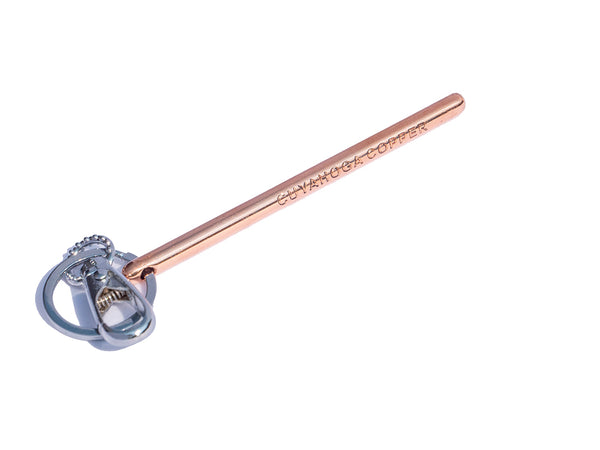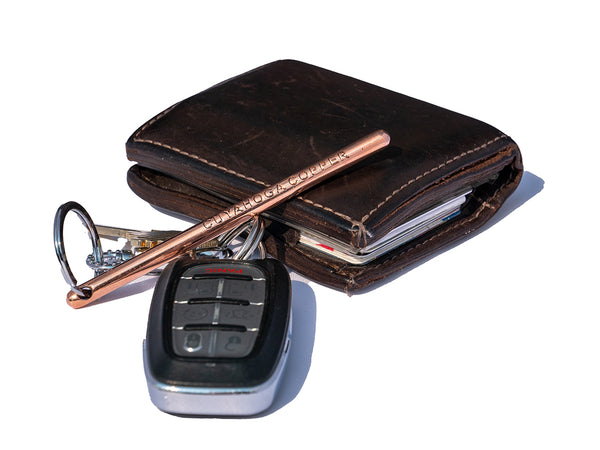 Cuyahoga Copper™ - Pure Copper Hand Roller Key Chain

Great for Travel and Everyday Use. No Touch Tool. Rub and Roll Your Hands When They are Dirty!
Pure Copper has been used for centuries for its inherent beneficial properties. Use the pure copper hand roller tool to protect you from contacting dirty surfaces and also to rub your hands back and forth when they are dirty. Very attractive key chain includes a secure clip that can be used on backpacks, purses and bags. Great to take with you for sporting events, camping, traveling, shopping and many other activities!
Stress Reliever - This Pure Copper hand roller makes a great hand fidget as it stores easily in your pocket or purse. Great for relieving stress.
No Touch Tool - can be used as a no touch tool for elevator buttons, ATM machines, credit and debit card terminals, keyboards, and other public areas that are germ-ridden. Protection from contact with dirty surfaces.
Stylish - This Pure Copper tool has an attractive, secure clip for use as a key chain fob. Easily attaches to your purse or backpack.
Antibacterial Copper - Easy to use and handy to have when soap and water aren't available to wash your hands.