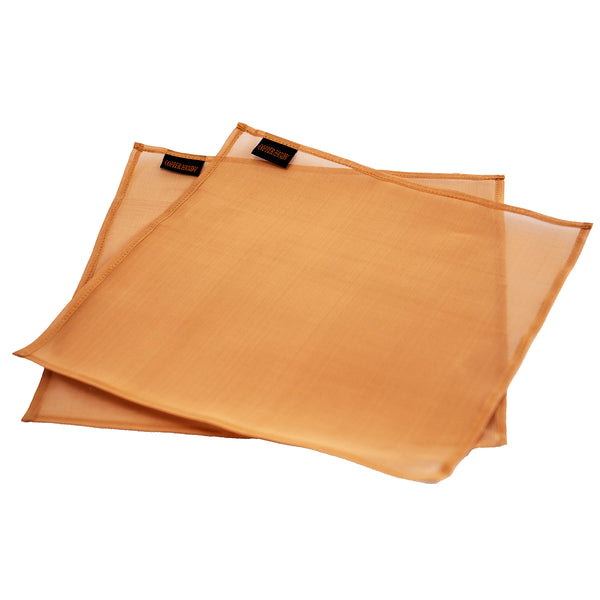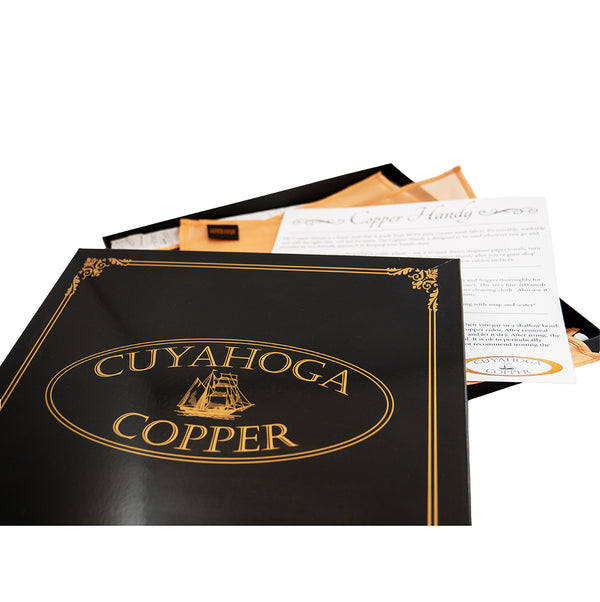 Cuyahoga Copper™ - Copper Handy - 99.9% Pure Copper Smooth Woven Cloth

2 Pack of Smooth Woven Pure Copper Hand Cloth

Protect your hands from germs. Use as a tool for a door opener. Your key to protecting you in restrooms, at the ATM, credit card swipers, elevators, railings, buttons. Convenient and easy to use - just keep in your pocket or purse. Folds and feels like a handkerchief so it is always 'Handy' for use!
Easy to keep with you at the gym to protect you from germ surfaces - Just tuck it in your waistband! Use the Copper Handy as a hand cleaning cloth when other options are not available. Nothing works as well as soap and water, but when it is not possible, use the Copper Handy as a dry hand cloth.
The fine copper mesh when rubbed on your skin releases high amounts of copper ions and helps clean your hands. 
Unique - Specially created Pure Copper strands are woven in a proprietary process to achieve a smooth cloth that will not irritate or scratch your skin or surfaces. There are no rough edges. All edges completely seamed. The Copper Handy is lightweight and has the feel of a heavy starched cotton handkerchief. Easy to fold and keep in your pocket or purse.

Portable - Size of a handkerchief - about 10" on each side (25cm x 25cm) means that the Copper Handy is the perfect size. Just fold it like a hanky and keep it in your pocket or purse. The Copper Handy is not an alloy. It is not a cloth with some copper fibers in it. it is pure copper! This fact is what makes the Copper Handy such an amazing product.

Antibacterial - The Copper Handy will protect you from contact with germ-ridden surfaces in public areas. And at work, grocery stores, offices, gas station pumps and more. Great for the gym and especially useful when in public restrooms for faucets, door handles, soap dispensers, stalls, etc. Works great on remotes, anything that you can touch or hold. The Copper Handy is made of such fine copper that you can actually see through it when using keypad surfaces
Outdoor Use - Great for camping, fishing and outdoor activities - keeps your hands clean when nothing else is available. And believe or not, as an emergency wound dressing, copper mesh has been shown to be very effective in emergency medical situations. So, throw one in your tackle box or backpack!

Great Gift - The Copper Handy is packaged in an attractive box for gift giving for any occasion. Sold in a 2 pack so you can share one with another person in your home.

Easy to Clean - simply wash with soap and water and let dry. Or, to clean and restore the bright copper color, simply soak in a shallow dish with household vinegar for 10 minutes and then rinse and let dry.