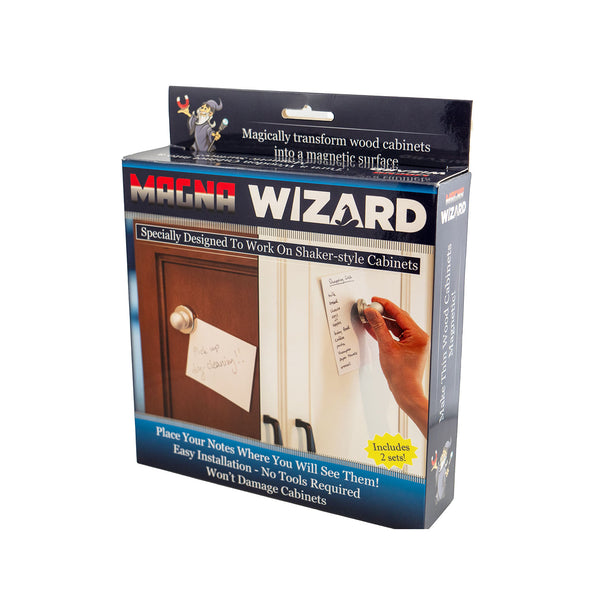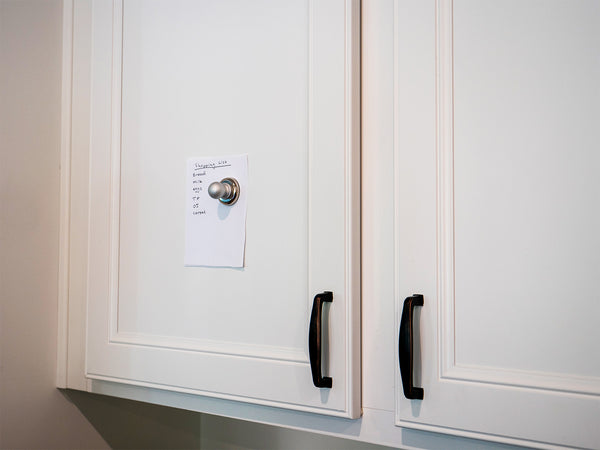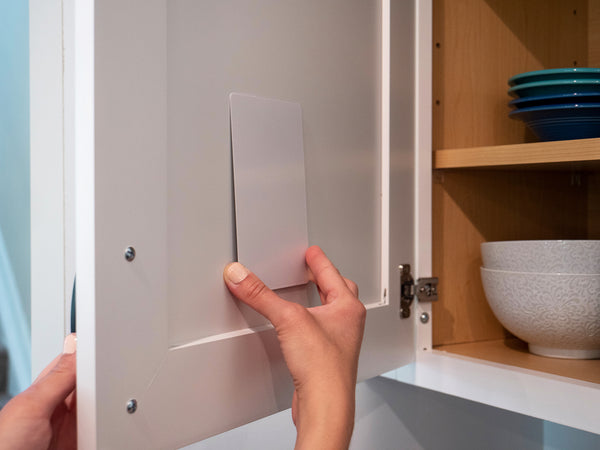 The Magna Wizard™- for Thin Wood and Shaker-style Cabinets

Stop losing track of important notes on your cluttered refrigerator!

Johnny World Products introduces the original and only product that will transform your wooden cabinets into a magnetic surface to hold memos, photos, pictures, recipes and more in an invisible manner. Unique Patent Pending design

Simple Installation - Won't damage cabinets. Simply remove the magnet knob when not in use!
Saves Money - No need to buy expensive sticky notes that constantly fall off. Now you can use regular paper and grab it as you run out the door!
Get More Organized - Place notes in a place where you will see them. Never worry about seeing an important reminder on the cluttered refrigerator anymore.
Choose your Cabinet Type - 2 different styles designed for your cabinet style: SHAKER STYLE for thin wood shaker style cabinets with thin wood panels and RAISED PANEL for solid wood style cabinets with thicker wood panels. Be sure to order the correct style for your Cabinets!
Thin Cabinets - The Shaker style product package includes 2 high strength magnetic pawns that are made of quality chrome metal in an elegant style to match any decor. Also includes a Brown Steel Plate and a White Steel Plate to match most Cabinet colors.
Safe for all cabinets - Will not harm or change the appearance of your cabinets. Easy Installation - does not require tools or screws that could damage your cabinets. Installs in just a few minutes!
Incredibly Strong - This is not a regular magnet system. These have been specially formulated to work through wood. Super strong - can hold over 20 pieces of paper!