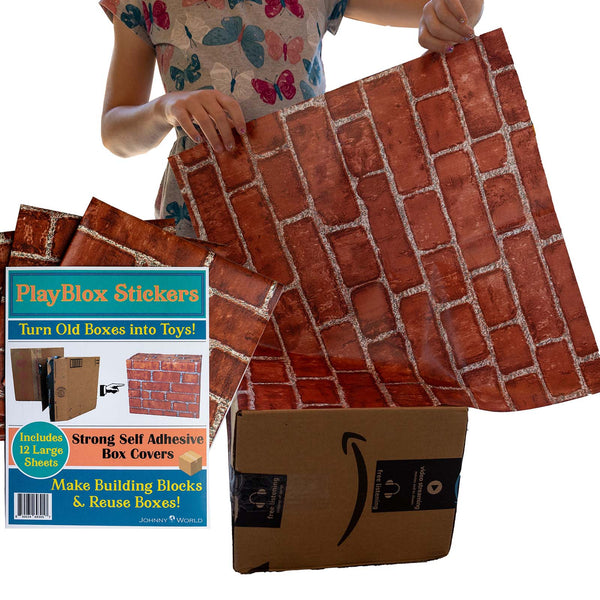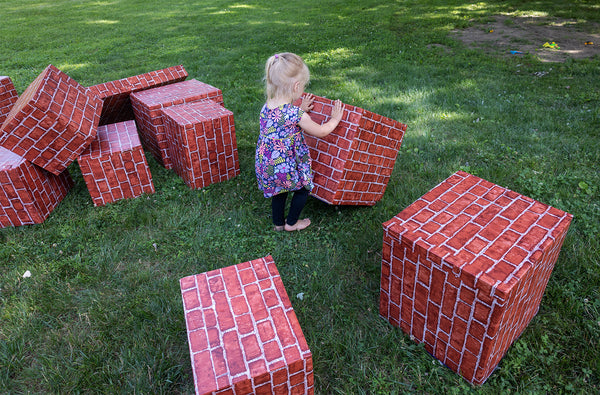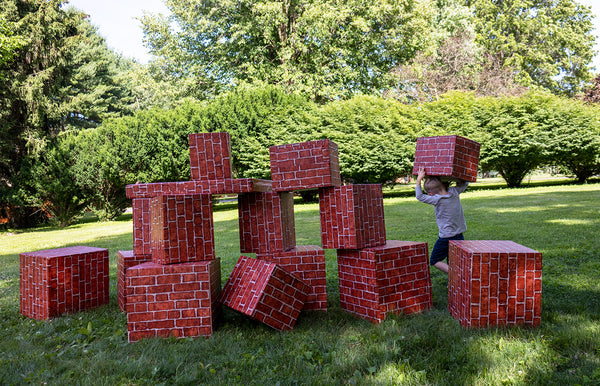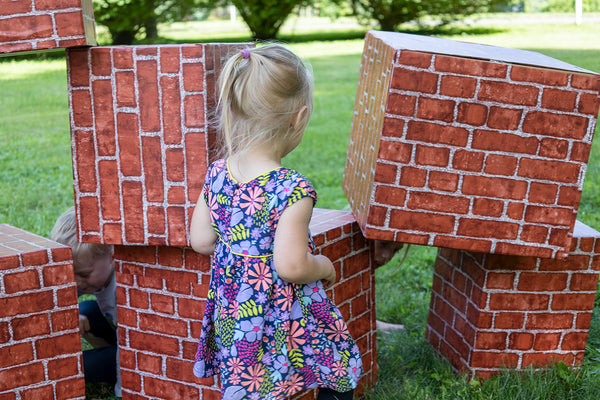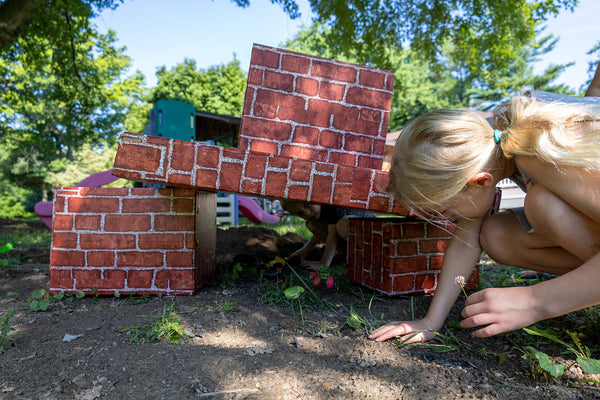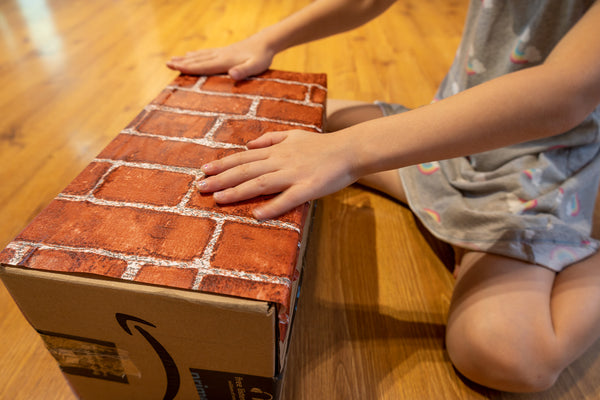 Play Blox - Building Block Stickers for Cardboard Boxes
Regular price
$18.99
Sale price
$24.99

Reuse Packages and Make your own Toys!
Let your child's imagination run wild with Play Blox box stickers. You always have boxes at your doorstep these days – turn them into something your kids will love! Help your child transform old cardboard boxes into castle blocks, forts, a treehouse, doll houses, a fire station, a police station, a play house and much more. The possibilities are endless!
CREATIVE PLAY: Play Blox Stickers are a great way to add creativity and imagination to your children's toy collection while also improving motor skills and dexterity. Why pay for printed cardboard boxes? Let your child imagine and build with your own leftover packages - your child will love the ability to create their own building blocks. With Play Blox Box Stickers, your child will be waiting for the next delivery truck! The possibilities are truly endless.
ECO-FRIENDLY: Stop throwing out all those boxes that get delivered every day. Help the environment by using your used cardboard boxes. Repurpose them into new toys for your kids that also stimulates hands-on, creative play. Your children will actually be excited when there are boxes – they can add to their block collection every time you order something.
HIGH QUALITY: Package includes 18 high quality self-sticking panels each 18" x 18" (45cm x 45cm). These stickers were specially designed to adhere to cardboard boxes. But you can also peel off and reposition if needed! The surface material is thick, durable and easy to clean – perfect for holding up during playtime. Slowly smooth them with your hand as you apply to boxes or apply quickly for a more wrinkled, realistic brick effect.
PERFECT SIZE: Durable sheets are 18" by 18" and can easily be combined for larger boxes or cut into smaller pieces. Make any size building blocks! Have your child help using kid-safe scissors and turn it into a fun project. Kids love creating their own building materials and turning them into creations! You can also get one large surface and connect all the stickers to make a giant fort wall.
HUGE BUNDLE: The Play Blox Sticker set comes with 18 sheets and will cover an area of over 40 square feet. That's enough for an 8 foot by 5 foot castle! This is a toy that keeps on going. You will not be unsatisfied with the quantity you receive. A great way to repurpose all the boxes on your doorstep. Order multiple sets to have a huge quantity for your family and friends.