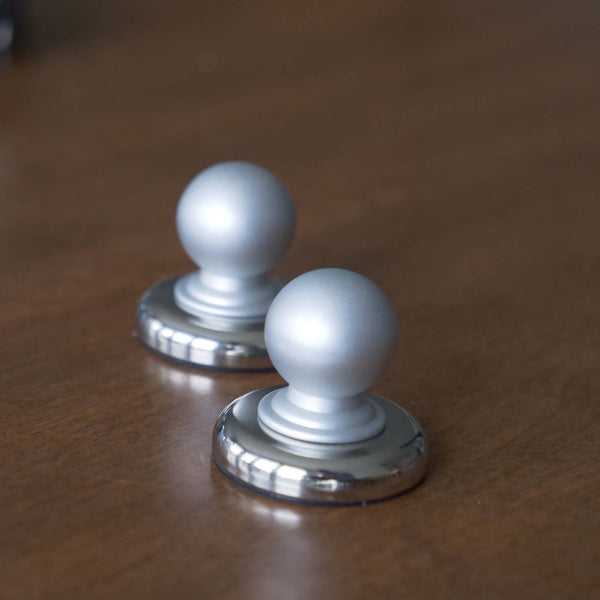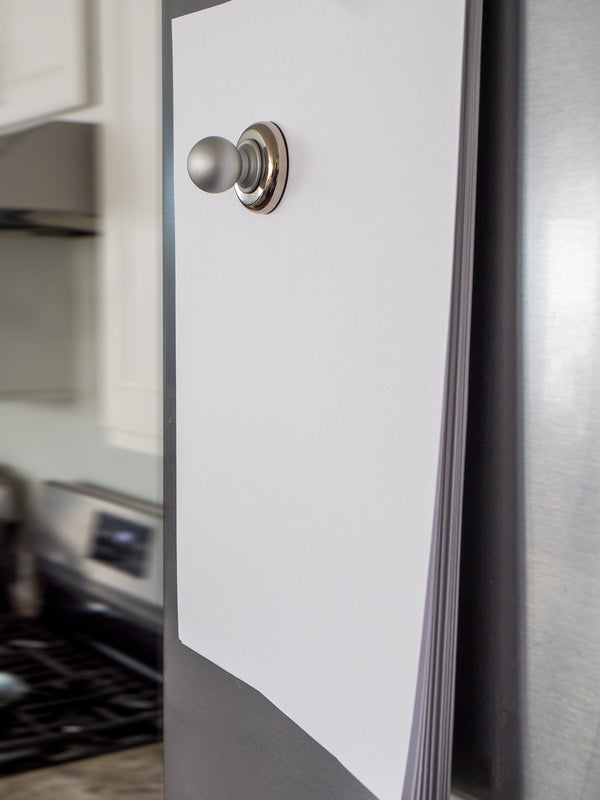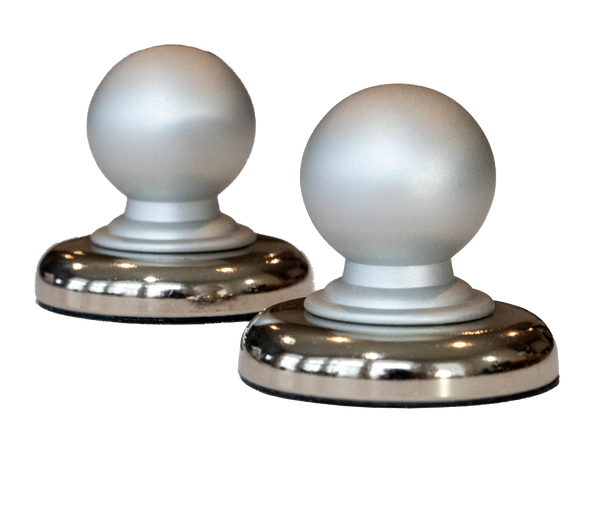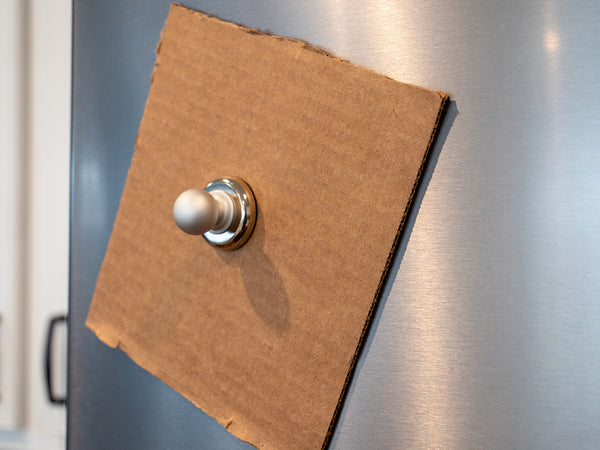 2 Pack - Incredibly Strong Magnet Pawns from Magna Wizard ™
Regular price
$12.99
Sale price
$14.99

Easily Hold Over 25 Pieces of Paper on Your Fridge!
SUPER STRONG - It is unlikely that you will find stronger magnets for your refrigerator. Can easily hold over 25 pieces of paper on your fridge along with cardboard, pictures, artwork, cards, and more!
PROTECTIVE - A durable rubber coating protects your fridge from scratches. Slightly oversized to ensure that no edges will cause a scratch when you are repositioning the magnet.
SAFE - Designed to be large enough to avoid any potential safety or choking hazards around young children.
STYLISH - These magnetic knobs are highly attractive with a chrome and polished nickel finish. Will look great in any kitchen.
COMPATIBLE - Order these magnetic pawns to add-on to your existing Magna Wizard system. These work great with the Magna Wizard Cabinet and Wall products!
VERSATILE - Strong enough to hang small items without the worry of using a hook. Can also be used on certain types of dishwashers, microwaves, steel cabinets and more. The possibilities are endless!
HANDY - Give these to your home chef to hang recipes or to the handy husband who can use a strong magnet on their workbench, toolbox or truck!