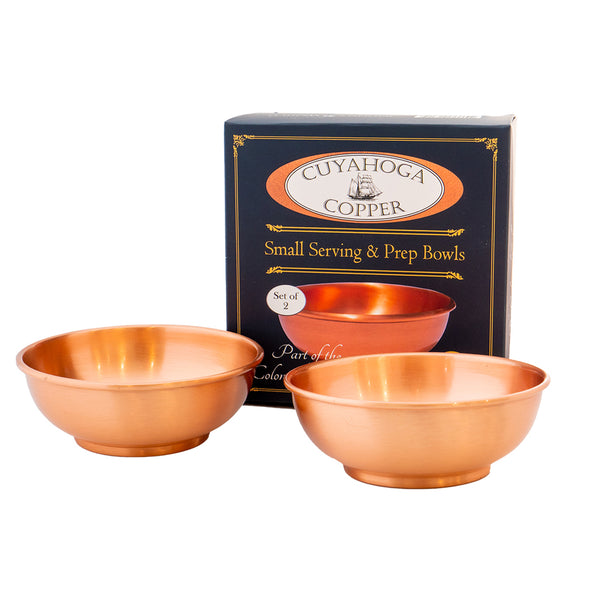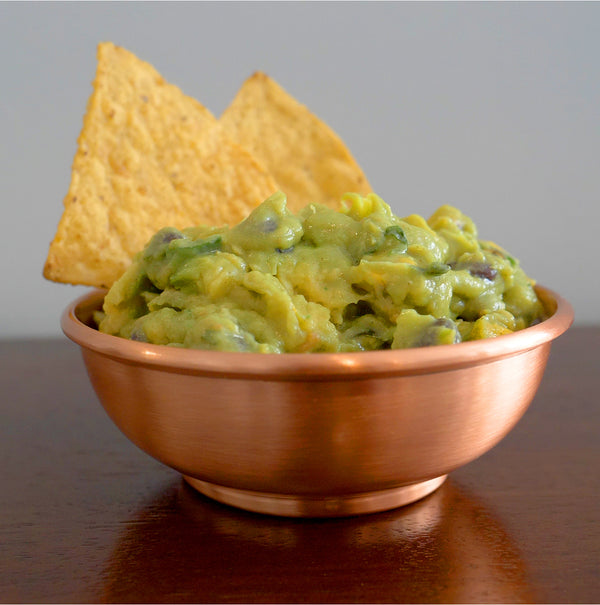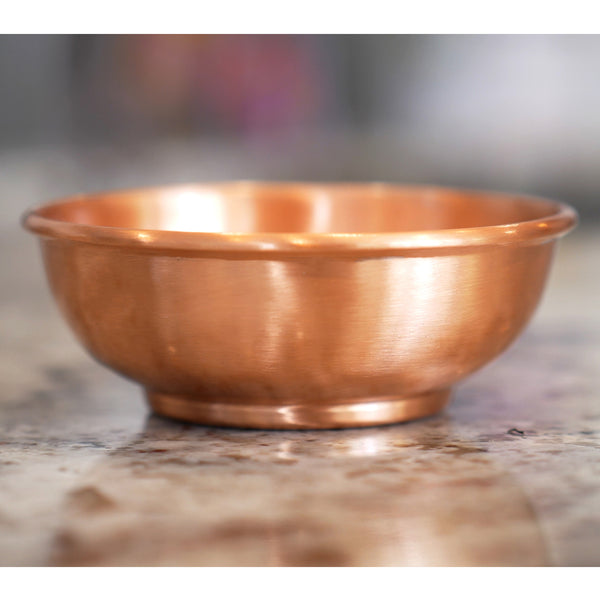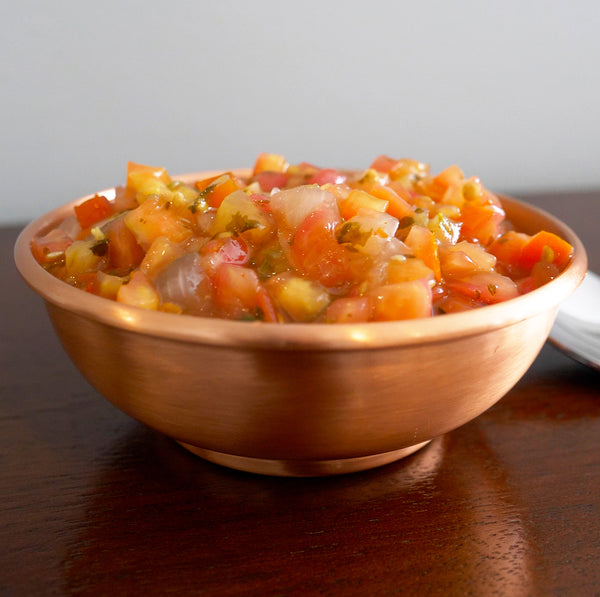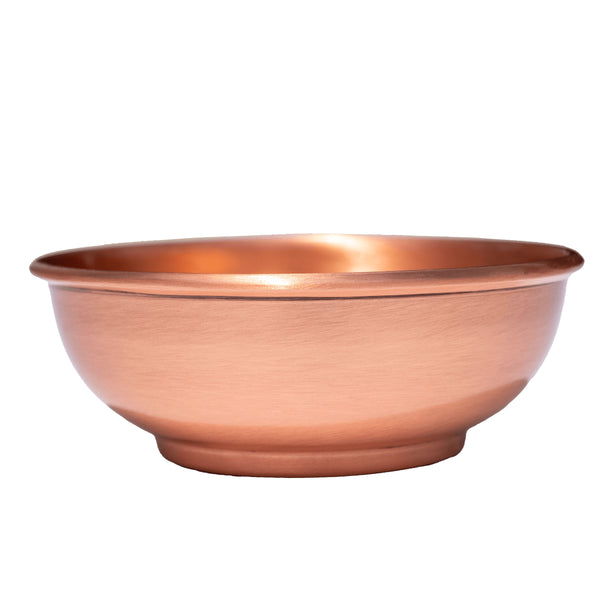 Cuyahoga Copper™- Pure Copper Prep, Snack and Dip Bowls!

Copper Prep Bowls
Set of 2 - Packaged in Attractive Gift Box
Designed exclusively by Cuyahoga Copper, these pure copper prep bowls are handcrafted by finely trained metal workers. These small copper bowls are packaged in an attractive Cuyahoga Copper box to make them great for gift giving. Set of 2 small, pure copper bowls - measure 4.5 inches in diameter and 1.5 inches deep
ELEGANT STYLE: Keep salt, spices and nuts at the ready with a set of 2 pure copper pinch bowls. Adds a touch of style to your kitchen work and your dining table. Pure Copper is food safe and these bowls are pure copper - NOT a stainless steel with some copper color. In your kitchen, keep candy and nuts on the counter for little treats. Place mints, berries, candies on your table for snacks. Endless uses for these attractive bowls!
ECO-FRIENDLY: Using Pure Copper is the answer to using other modern materials like plastic. This handcrafted bowl will remain durable and attractive for a lifetime. Use on your cocktail bar to hold lemon & lime slices, olives, peanuts and more when serving drinks!
VERSATILE: These little bowls are great for measuring ingredients and can also serve as individual candy or nut dishes to put out for your guests, or to serve dessert. And they are great when serving or eating crackers or chips and dips. Also perfect for small scoop servings of ice cream to keep the ice cream cold with less melting. These are perfect for small fruit - especially berries. Stylish dipping dishes for sauces, condiments, appetizers, ketchup, mustard, mayonnaise, sugar and more.