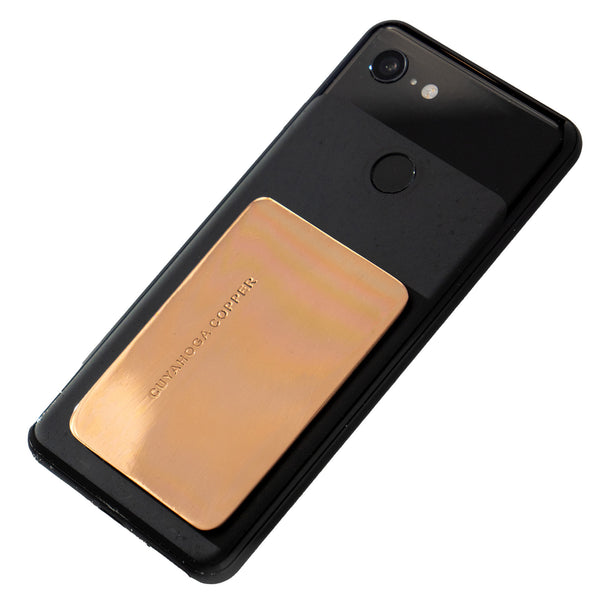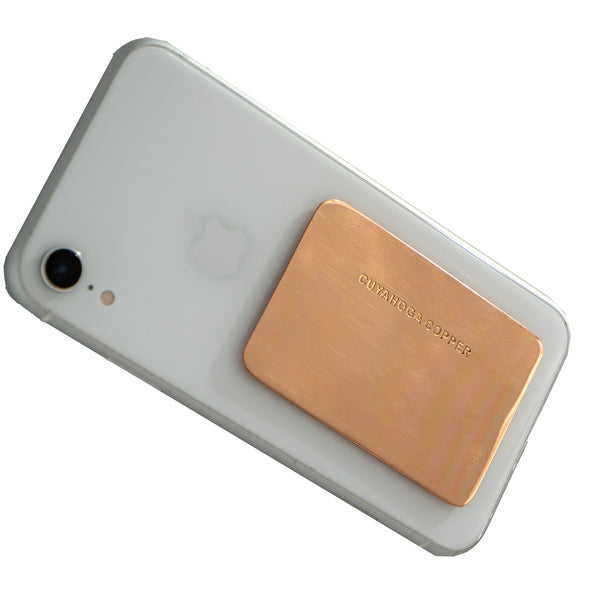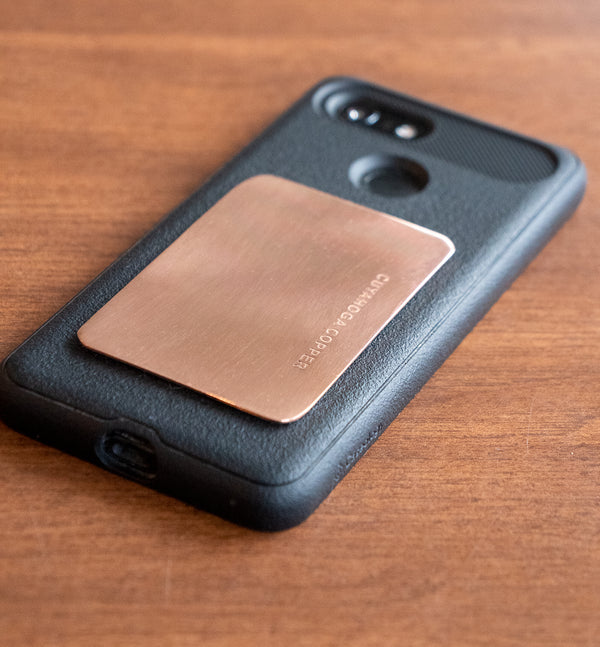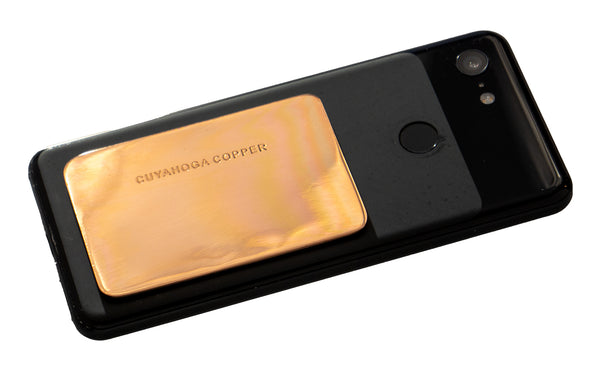 Cuyahoga Copper™ - Copper Cell Phone Patch
Regular price
$13.99
Sale price
$15.99

Pure Copper Adhesive Plate to Attach to Your Cell Phone or Other Device
Cell phones are one of the dirtiest items you own. Having this pure copper plate attached to your cell phone gives you peace of mind knowing that you have the inherent beneficial properties of copper at your fingertips.
Stylish design looks attractive on any device - Phones, Laptops, Tablets and possibly even your keyboard! Larger size than other similar products - the pure copper patch is thin, lightweight and 3" x 2". This item will be sure to get you questions and compliments from your friends!
PURE COPPER - Place this self-adhesive pure copper plate on your phone, tablet or laptop to unlock the inherent beneficial properties of copper wherever you go! Phones are one of the dirtiest items you own
LARGE SIZE - At 3 inches by 2 inches, this pure copper patch is large enough to grip with your hand.
RECEPTION - Will not interfere with cell phone reception, texts or calls. Smooth finish with no sharp edges. Will not snag or damage your cell phone or your phone case. Perfect for every device including tablets.
QUALITY - Handcrafted, engraved pure copper plate will last a lifetime and will always maintain the inherent properties of pure copper. Tarnish easily removed with a vinegar solution to restore bright copper shine at any time.
STYLISH - Shiny, attractive and smooth. Your friends and family will be inquiring and complimenting you on your new cell phone accessory! Very stylish and trendy