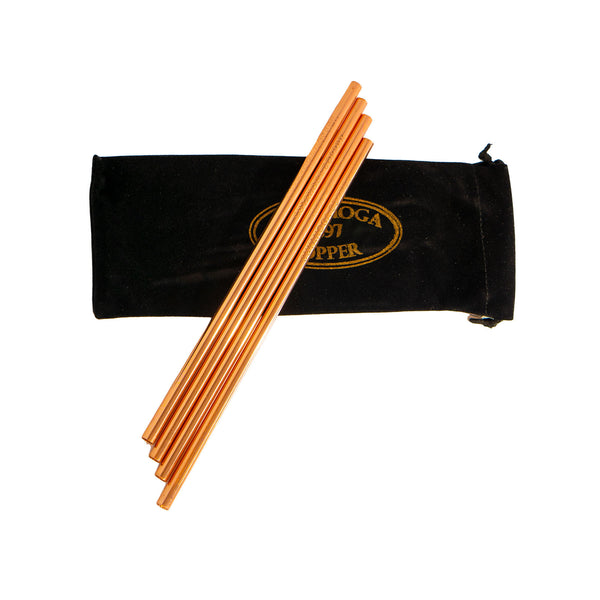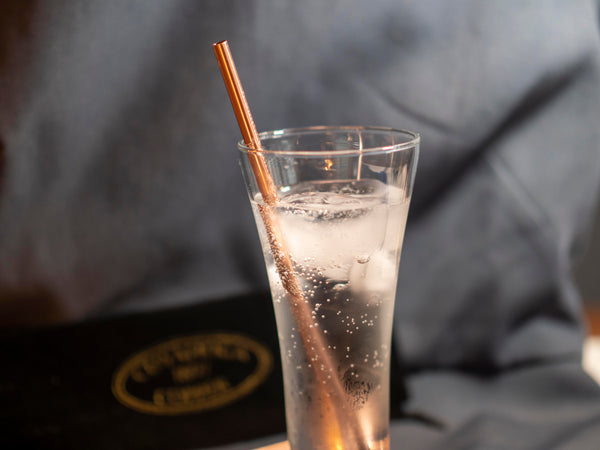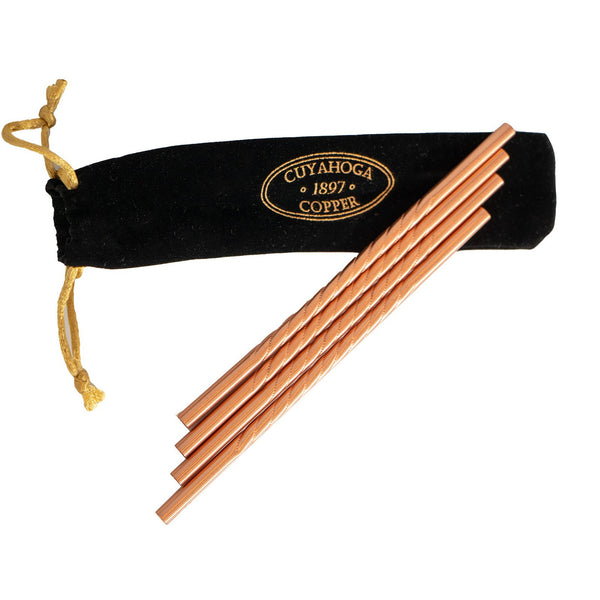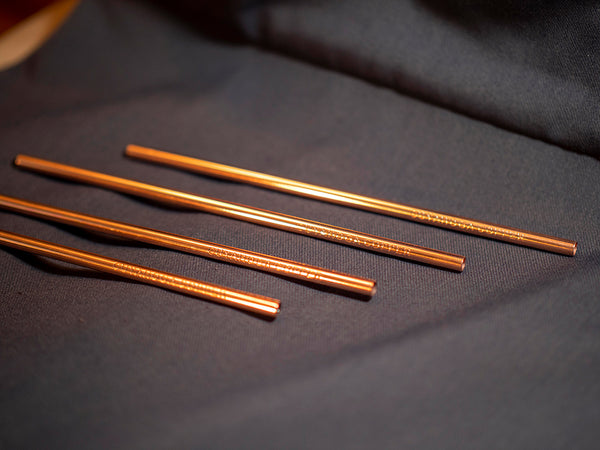 Cuyahoga Copper™ - Straight Engraved Copper Drinking Straws

Set of 4 in Black Velvet Bag with cleaning brush
Part of the 1897 Collection
In 1897, the first patent for a machine to make paper drinking straws was published by an Ohio-born inventor named Marvin Stone. His invention of paper straws would forever transform how we drink our beverages. As we enter a new age, we are inspired by the past to offer the future of drinking straws.
Reusable. Eco-Friendly. Healthier.
Introducing the 1897 Collection - a set of fine drinking straws brought to you by Cuyahoga Copper. These straws are made of fine pure copper and designed with an elegant engraving.

HIGH QUALITY: Part of the 1897 Collection by Cuyahoga Copper – a set of 4 finely made copper drinking straws. These pure copper straws have smooth polished ends, so you can enjoy them with your favorite beverage without any worries. Straws measure 8 inches long and have a typical diameter for beverages.

REUSABLE: Each straw is individually engraved and the set of 4 straws comes packaged in our exclusive 1897 Collection black velvet bag. Every set includes a sturdy cleaning brush for convenience.
ECO-FRIENDLY: 100% Pure Copper Drinking Straws are made to provide you with the perfect replacement for plastic, single-use straws.

STYLISH: Be the talk of your next restaurant outing when you pull out your own Copper straw. Drink in style – all the time.

PERFECT GIFT: These straws look great in any beverage glass you serve. They also make a perfect gift for so many occasions - a simple but unique and classic gift for anyone.