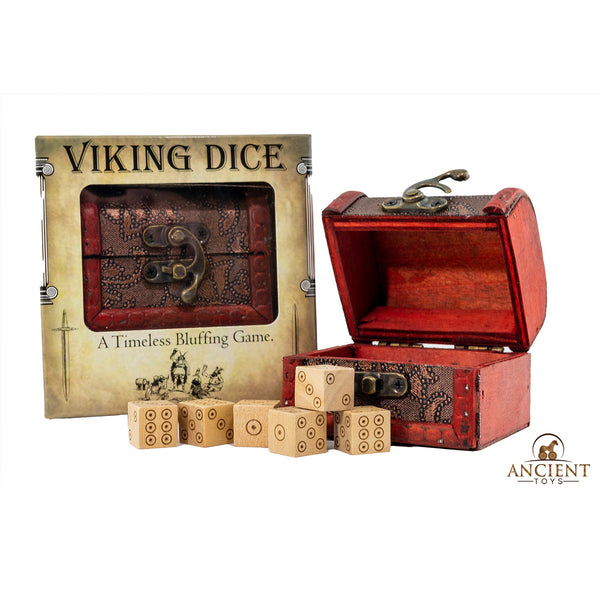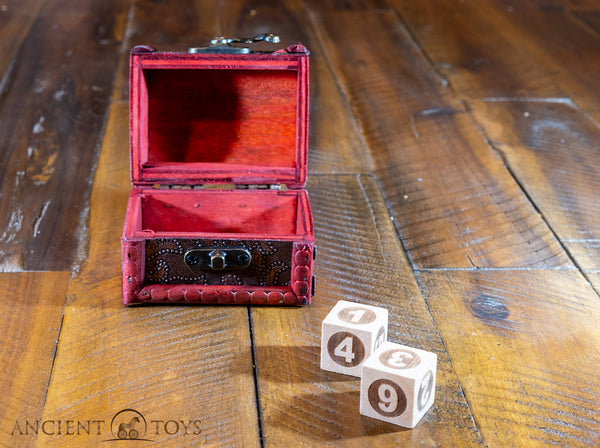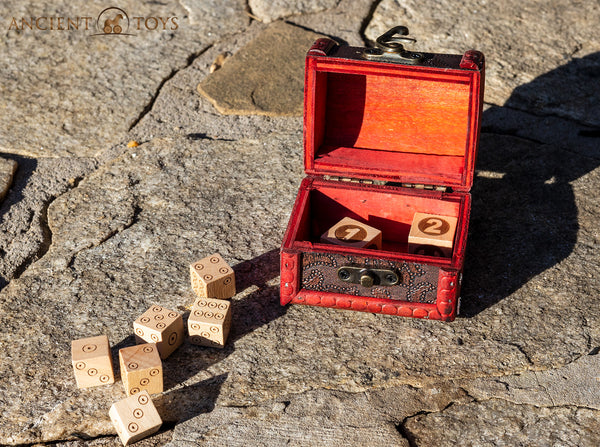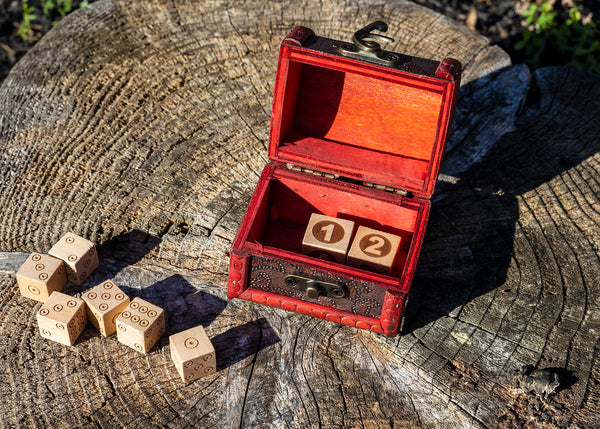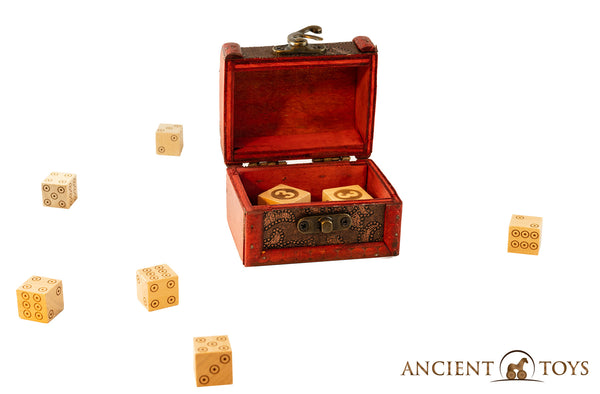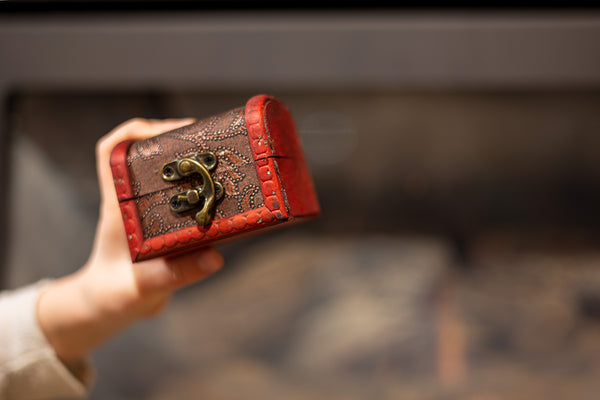 Ancient Toys™ – Viking Dice
Regular price
$15.99
Sale price
$19.99

A Fast-paced Bluffing Game Similar to Liar's Dice, Mia, Dudo and Perudo.
Handmade exclusively by Ancient Toys, this dice game was inspired by the same one described in Viking chronicles from over 1,000 years ago. Crafted from solid wood, this beautiful game is designed to be a similar replica of the game Vikings would have played in their villages, on their ships and while conquering! 
People of all ages learn best through play and Ancient Toys are designed to teach adults and kids about history through interactive toys and games. Give this gift today and talk about the Viking era while your family and friends try to bluff their way to victory!
PLAY LIKE A VIKING -

Viking Dice is based on the ancient game of Mia which uses chance, luck and skill to outplay your opponents. This easy to learn, but challenging-to-master game was played by the Vikings over 700 years ago and is still widely played today. Use your bluffing ability to win in this fast-paced and exciting game.
HIGH QUALITY -

Viking Dice includes an ornate wooden chest, 2 large wooden game dice, 6 wooden scoring dice and a full set of instructions. Game play is designed for at least 3 players and can be played with 6 people or even more! Viking Dice is also small enough to be portable and take on the go. Play at the park, at a restaurant, at the bar or a friend's house.
EASY TO LEARN –

Quick setup and simple instructions will have you coming back to Viking Dice time and time again. Once you read through the short instructions and play one round, gameplay is super easy. Introducing Viking Dice to newcomers is seamless and fun!
UNIQUE - Bring something different to your next game night. Viking Dice will be sure to impress your friends and family. Perfect for family gatherings during the holidays, this game will spark entertaining conversations and laughter all around. Fast game play allows for multiple rounds and even children can partake in the fun!
HANDCRAFTED - Brought to you by the trusted Ancient Toys brand, our games and toys are designed to teach about history. Unlike other cheap plastic games on the market, this beautiful game is made to last. Its design is made to replicate ancient games in the Viking era that would have been created from wood.
GAME NIGHT FUN – Start a new tradition with your friends and family! Dress up in your best linen and leather and bring your favorite ale horn to the bonfire. Or keep it simple and just gather 'round the living room for a raucous game of bluffing, deception and laughter!
PERFECT GIFT – Frustrated at the overwhelming amount of plastic, disposable junk to choose from all the toy aisles? Be the hit of the party when you give something truly different. Ancient Toys will surprise and delight children of all ages and probably even the adults! Kids and adults will be eager to learn all about Viking Dice.
LEARN THROUGH PLAY – Spark your child's imagination with this early introduction to ancient Viking life! Through simple play, you could set off a life-long love of history, archaeology, and learning. Teach your children about history in a fun and interactive way. Before you know it, they could be setting off on their own archaeological dig in your back yard!