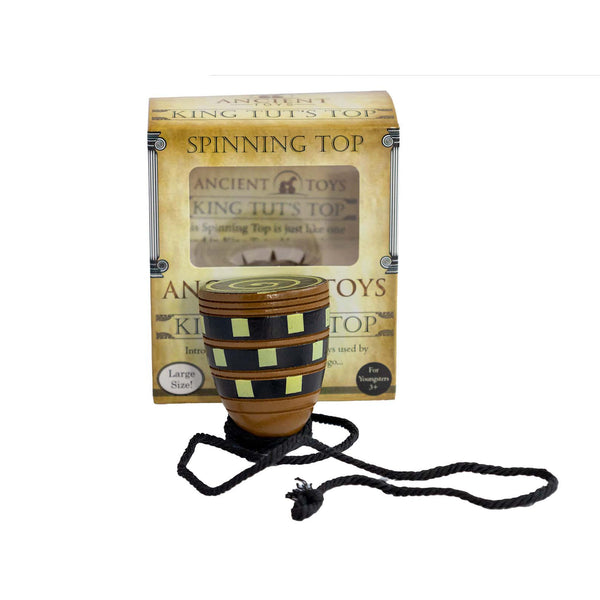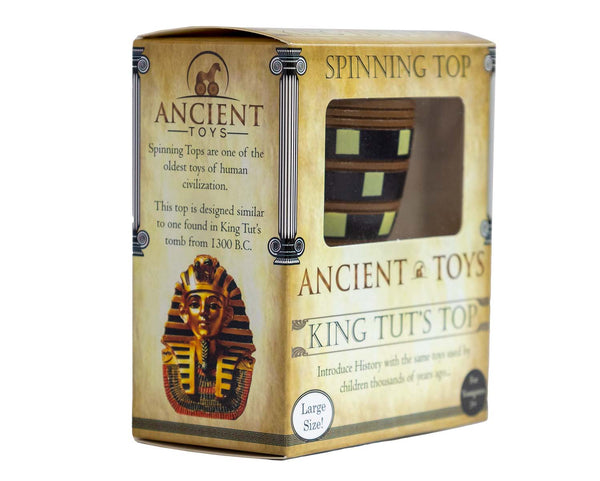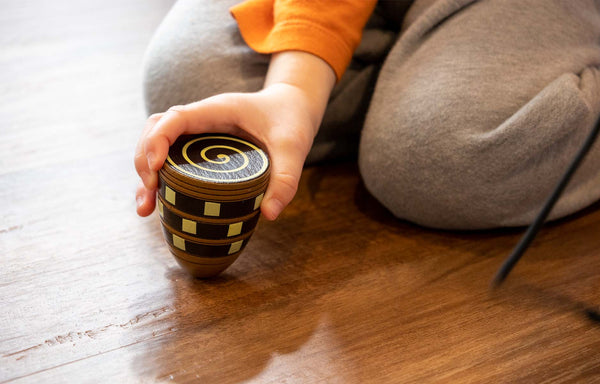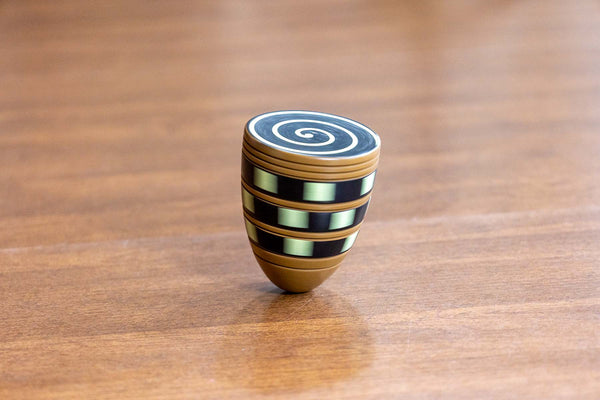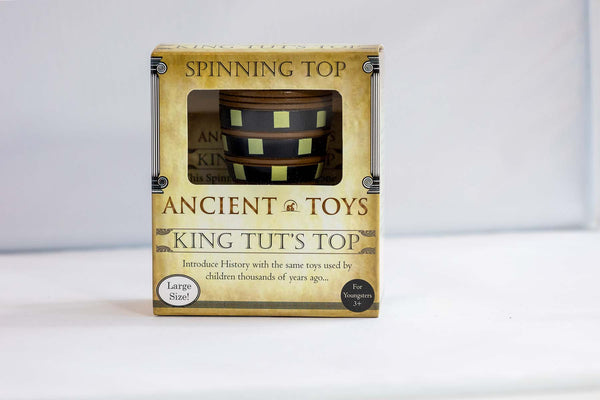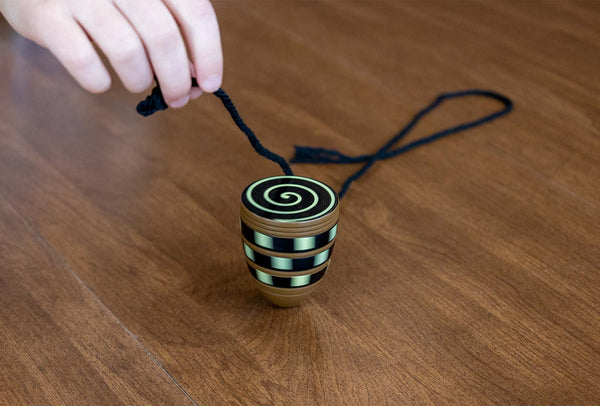 Ancient Toys™ – King Tut's Spinning Top
Regular price
$11.99
Sale price
$14.99

Perfect Way to Introduce History with Toys Used by Children Thousands of Years Ago!
Handmade exclusively by Ancient Toys, this large spinning top was inspired by the same one found in King Tutankhamen's tomb from over 3,000 years ago. Crafted from solid wood, this beautiful toy is designed to be an accurate replica of King Tut's own toy! 
Children learn best through play and Ancient Toys are designed to teach kids about history through interactive toys. Give this gift today and talk about Ancient Egypt while your kids chase around a historical spinning top!
HANDCRAFTED - Unlike other cheap plastics toys on the market, this beautifully made wooden top is made to last. It is safe to use on any indoor floor, with no metal tip. Its design and weight are made to replicate ancient toys that would have been created from clay, wood or iron. Large size top is 2 inches by 2.5 inches. Includes throw string too!
LEARN THROUGH PLAY - Spark your child's imagination with this early introduction to ancient Egyptian life! Through simple play, you could set off a life-long love of history, archaeology, and learning. Teach your children about history in a fun and interactive way. Before you know it, they could be setting off on their own archaeological dig in your back yard!
HISTORICAL SIGNIFICANCE – When King Tut's tomb was discovered in 1922, it was one of the most important discoveries of all time. This is a reproduction of the original spinning top unearthed in Tutankhamen's burial tomb from 3,400 years ago. It will soon be on exhibit for the first time at the new Grand Egyptian Museum in Giza! Also a great collector's item for enthusiasts to add to their collection.
STRING INCLUDED - Considered a "trompo" or "whipping top", this top is made in a traditional design that can use a winding string to start its spin. Perfect length string is included to make the top spin incredibly well. Trompo tops have been found in archaeological sites dating back to 4000 BC and have been used all around the world. Additional video instructions are available online.
FAMILY FUN - Master the string method to get this top spinning! Not a flimsy plastic top, this will spin on and on! Make up your own games and contests; see whose spin lasts the longest or whose top travels the fastest. Get a second top and let them "battle"!
PERFECT GIFT – Frustrated at the overwhelming amount of plastic, disposable junk to choose from all the toy aisles? Be the hit of the party when you give something truly unique. Ancient Toys will surprise and delight children of all ages and probably even the adults! Many children have never spun a real top or played with a historical artifact.